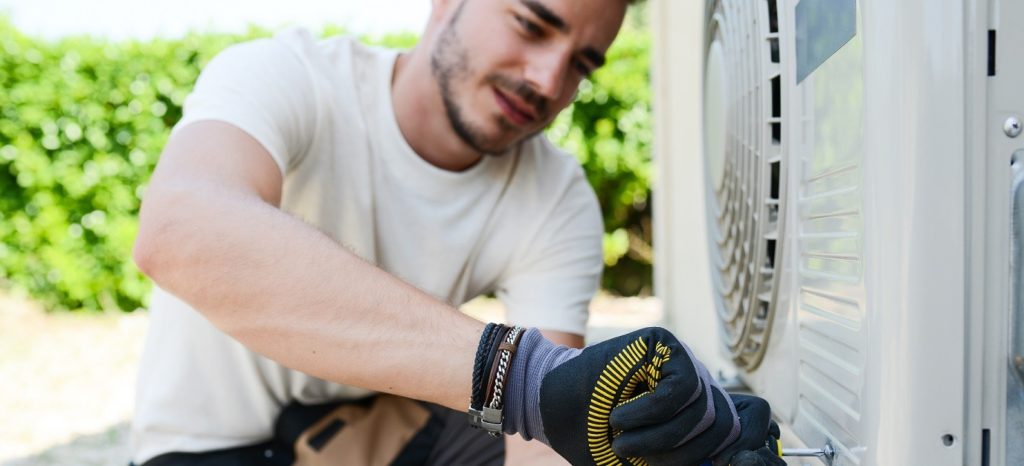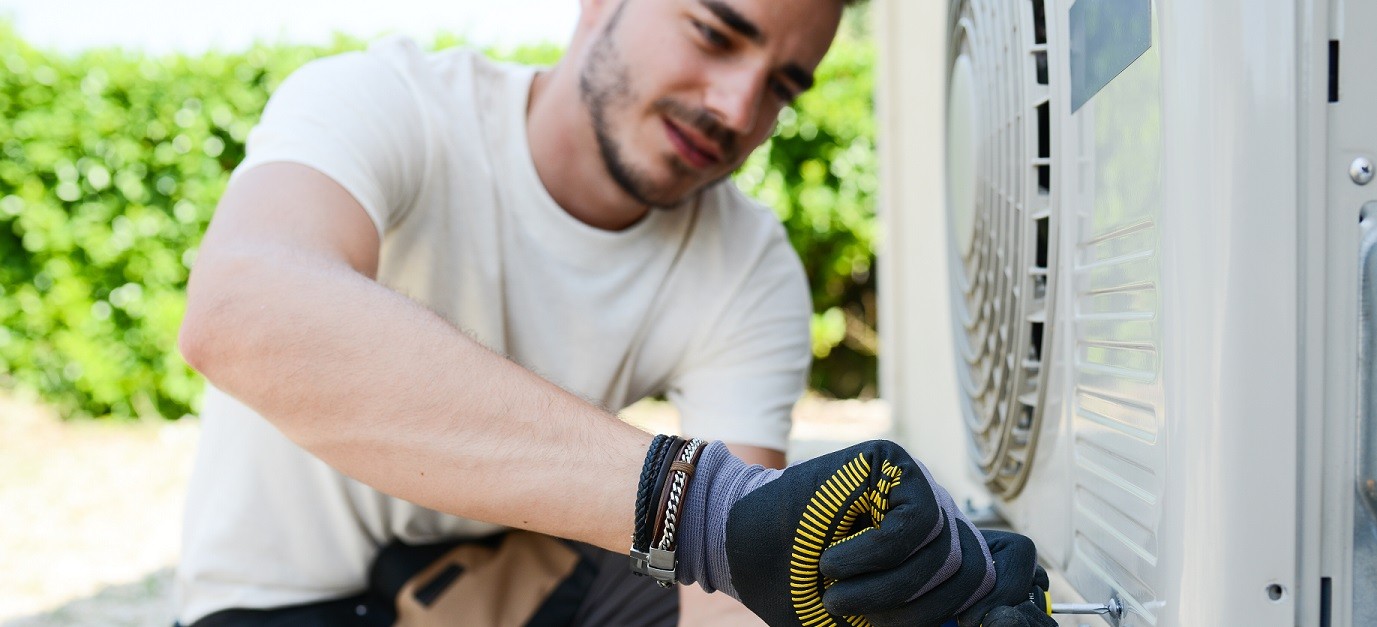 Air conditioning maintenance is an important component of owning an air conditioner, which offers great benefits:
AC maintenance improves the efficiency and performance of your air conditioner. This cuts your energy bills while creating a more comfortable indoor environment.
AC maintenance lengthens system life. Keep your air conditioner running longer. Max out its years of service, while avoiding early replacement expenses.
AC maintenance prevents the need for Air conditioning repairs. Maintaining your system properly means you'll be less likely to experience breakdowns during cooling season. Protect your system and prevent expensive repair bills!
Hire an air conditioning technician to perform professional preventative maintenance each year. This valuable service improves performance, prevents repairs, and protects your pocketbook – all at an affordable price. Here's what to expect during an air conditioning maintenance check.
While you'll want an air conditioning tech to perform this service, there are many items any homeowner can complete to keep the system in great shape throughout the year.
Clean off your unit. Keeping your exterior air conditioner condenser unit free and clear of obstructions allows air to flow through the system correctly. This eliminates stress and keeps the system working properly. Clear away vegetation and clean off debris – follow these simple AC cleaning instructions.
Clean indoor vents and registers. As air circulates through the home, dust and dirt can stick to your vents and registers. This not only makes your home dirtier, but diminishes your indoor air quality. Follow these vent cleaning instructions to do so easily!
Change your air filter. Air filters need changed every 30 to 90 days, depending on the type of filter you have. It's a wise idea to get on a regular schedule – note filter changes on your calendar, and make a note to check them every month during the summer, when your system runs 'round the clock. Follow these filter change instructions to get the job done.
Keep pests out. When critters get in to your home's HVAC system, they can cause great destruction. Their presence and leftovers have a negative impact on your indoor air quality. Pest-proof your AC components to keep them out!
AC Repair For Homeowners
Air conditioners are complex mechanical systems. If you're not familiar with how they work, it can be intimidating when problems occur. An AC repair technician can always come out to identify and fix system issues. However, there are some minor AC repairs that most homeowners can make. Tackling these minor AC repairs yourself can save you money and restore your cooling right away.
Whatever problem you're experiencing, it's smart to run through some basic air conditioner troubleshooting before calling in a technician.
Check the air conditioner's power – check the switches outdoors by the condenser and indoors by the air handler. Also, check the breaker which powers the unit at your home's electrical panel.
Check your thermostat settings – not turning on or blowing hot air may be a thermostat issue. Check that the thermostat has power, by fresh batteries or checking the breaker. Set the thermostat to "cool" mode and adjust the temperature a few degrees below the current room temperature.
Change your air filter – a blocked filter can cause a range of issues, from little air coming through the registers, to the system not turning on. Make sure your filter fits in the filter compartment properly and has not collapsed into the air handler.
AC Repair – System blowing hot air. This is a common AC repair complaint that may have a simple fix. Read these causes behind an AC blowing hot air; adjusting the thermostat, cleaning off the condenser unit, and changing your air filter are tasks you can do on your own. Try them before calling for AC repair.
AC Repair – System ices over. If your air conditioner ices over, it won't be able to operate properly. Follow these steps to de-ice your air conditioner. If your system continues to ice over, or you don't feel comfortable performing these steps, call for air conditioning repair.
If ever you are not comfortable performing an AC repair yourself, be safe – call for professional assistance! Here's what you need to know about finding a contractor to assist you with emergency air conditioning repairs over the summer months.
How Quickly Can I Have Emergency Air Conditioning Repairs Performed?
Emergency air conditioning repair contractors are very busy during the summer season, tending to emergent cooling system situations. When a breakdown occurs, you may be hard pressed to find a contractor who can come out to fix your system right away. If you don't have an existing relationship with an HVAC contractor, you may have to call around to find one who can help you out in a bind.
Do you have a preventative maintenance contract for your cooling system with a local HVAC contractor? Maintenance isn't the only benefit of such agreements – many contractors offer priority service for emergency air conditioning repairs as a benefit to preventative maintenance agreements. Your ongoing relationship with a credible contractor could be your key to quick cooling system repairs.
When facing expensive cooling system repairs or a total system replacement, it's always a smart idea to get more than one quote. In the busy summer months, it can be difficult to obtain these additional quotes quickly. Homeowners are more apt to choose the first contractor they call in an emergent situation, so make sure you know exactly what you're purchasing.
Your emergency air conditioning repair contractor should provide you with a detailed quote specifying equipment and a cost breakdown.
Your contractor should be licensed, bonded, and insured. NATE certification and HVAC. Certified Contractor status are also key factors in helping you judge the quality of the contractor's skills and customer service experience.
How Much Do Emergency Air Conditioning Repairs Cost?
If your air conditioner breaks down over night or on the weekend, you'll need to find a contractor who offers emergency service to tend to your system. Emergency repairs typically come at a higher premium, through emergency fees or increased labor rates. With contractors' busy schedules during the summer months, you may be able to have emergency air conditioning repairs performed sooner if you choose emergency service rather than get on a contractor's schedule and wait for their next availability.