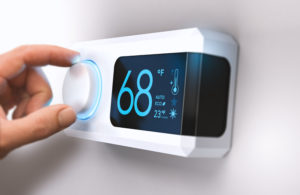 Check out some tips to help reduce indoor allergens and improve indoor air quality systems!
With spring just around the corner, these helpful pointers will help improve IAQ.
Encase pillows, box springs and mattresses in dust-mite-proof covers and wash bed sheets weekly.
Deep clean all carpets and vacuums weekly.
Clean the most-used furniture (g. couch) often.
Remove unnecessary clutter that has collected dust by putting it in storage.
Open windows to allow cross-ventilation because IAQ is usually worse indoors and a breeze will help purify it.
Potted plants can grow mold, so cover dirt with aquarium gravel to prevent it.
Use vented exhaust fans to remove cooking fumes and avoid moisture buildup when cooking.
Maintain an indoor temperature of 68°F to 72°F because humidity attracts dust mites and mold.
Replace air filters monthly.